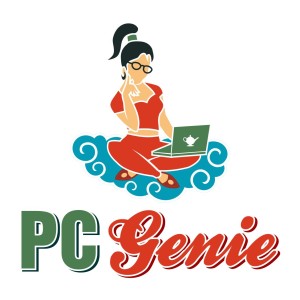 Find out why PC Genie is Austin's Best Computer Service and Repair!
Our service includes but are not limited to:
We find out what's wrong with your computer and tell you whether or not it is worth fixing – in plain English. No "geek speak" spoken here!
We'll search and remove virus and spyware infections.
If necessary, we will reinstall your operating system.
We can backup your data to an external hard drive.
If you don't have a backup, we can usually recover the data from a hard drive and place the data on a DVD or an external hard drive.
If your Keyboard,LCD Screen or Power Jack  needs to be replaced, we will help you decide whether a replacement is cost effective or not.
Located in The Dobie 21 center West of the University of Texas Campus.